PVC Keychain
Keychains are a sort of ornamental items hanging on crucial rings. Pvc keychains have different shapes as well as are deeply loved by the masses.
Keychain, likewise called key chain, keyring, key dangling, etc. The products used to make the keychain are usually steel, leather, plastic, timber, etc. This object is splendid and tiny, and also its form is ever-changing. It is a daily item that people lug around on a daily basis. A keychain is an ornamental product holding on to a crucial ring. Selecting the trick with your favored keychain not only mirrors your personal state of mind as well as individuality, yet additionally shows your taste and also brings you a delighted mood.
There are numerous keychain forms, such as cartoon shapes, brand name shapes, simulation designs, and so on. The products are typically copper, lightweight aluminum, rubber, plastic, and so on. Currently, the zinc alloy is primarily layered with nickel or rhodium. Keychains have come to be a sort of present, which can be given to friends or on your own to express your wholehearted dreams.
PVC soft plastic keychain additionally referred to as PVC key owner. The plastic keychain is additionally called Epoxy Keychain as well as Micro-Keychain since it is produced by the glue-ejecting procedure.
There are numerous sorts of soft keychains, such as animation forms, brand forms, simulation models, and so on. Selecting a keychain with your preferred keychain can not just mirror your individual mood and also personality, however also show your taste as well as bring you a much more delighted mood.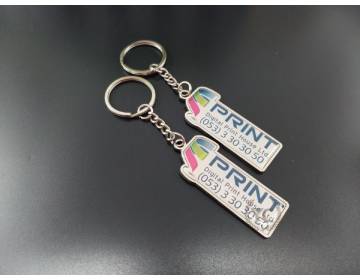 On top of that, the PVC keychain has solid plasticity and has actually ended up being a brand-new item that people like and also want to acquire.

Additionally, it has the following impacts:
Strong three-dimensional result: The surface area of the PVC soft keychain can be flat or 3D, as well as the keychain is made by embossing procedure. The three-dimensional impact is extremely strong and exceptionally sensible!
Strong expandability: PVC keychain, plus LED light can be made right into a lighted keychain, plus fragrance can be made right into a scented keychain, plus a thermometer, etc. can be made right into a functional keychain.
Suitable for personalization: PVC soft plastic keychain with the features of reduced mold cost, reduced unit cost, strong item creative thinking, especially appropriate for personalization.
Couple Keychain is the latest advancement of zinc alloy fashion jewelry. The back can likewise be laser LOGO DESIGN, an individualized key chain. Product use: company brand promotion, brand-new product promotion, traveler attractions, keepsakes, school keepsakes, advertising and marketing, and other sectors celebratory marketing products.
Car Keychain:
Car Keychain is the most up to date development of zinc alloy auto products. The surface area is rust-proofed by trickling oil or rare-earth element plating. It is a fragile present for automobile owners in the promo of FOUR shops. It is also a must-have for cars and truck proprietors. Accessories, customized fashion products.
Item usage: corporate brand promo, new item promotions, mementos as well as other celebratory advertising items.