Many companies will regularly prepare some gifts in return for the love of customers, and key chains have become the main type of goods, because this product is touched by people in daily life, and in the process of use, every time they see The product can be thought of as a gift to your own company or a friend, so it has a very good commemorative meaning. So now many companies and manufacturers will regularly customize the product to give away or sell. As one of the key chains, the metal material is the type that people prefer because metal keyring can be used for a longer period of time. It is not easy to damage, but it is also more upscale and has a texture, and is more flexible in terms of patterns and style design. The metal key holder supplier will introduce several representative new metal series products.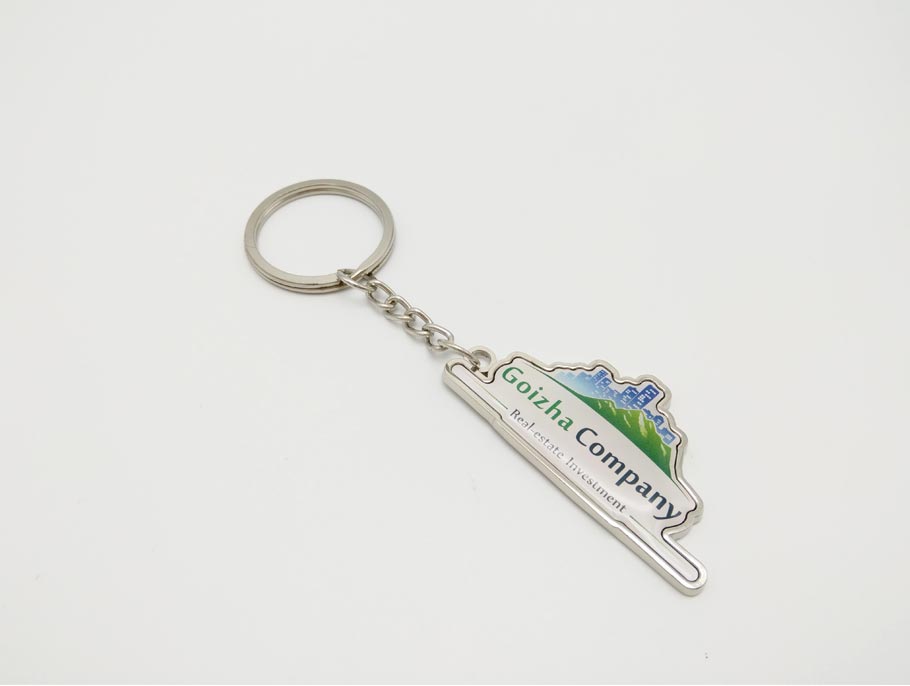 Zinc Alloy Key Holder
1. Advertising pattern design
The zinc alloy key holder that we are most accessible to in daily life is this type of product. Generally, these manufacturers or companies are not only to give back to customers, but also to be able to achieve products by giving away keychain The purpose of publicity, so when designing these products, not only should you pay attention to the aesthetic effect, but also pay attention to the clever addition of product advertising information in the design of the pendant, or the contact information of the merchant, so that people can think of giving it when using it. Companies and enterprises.
2. Gifts
Many business enterprises will present metal keychains to the participants at the end of the event when they hold the event, and the customization of these products needs to meet the content and theme of the event, especially some commemorative events. To integrate the theme into the design style, whether it is in the selection of materials or the design style of the style, it must meet the needs of the event as much as possible, so the pendant design of the keyring can be combined with these contents.
3. The sales style
Many manufacturers of custom zinc alloy keychains are for sales. When customizing, they also need to combine their customer groups and brand styles to customize the design. Use a lot of cartoon images. If the targeted group is a general consumer group, you can design it in accordance with the brand concept when customizing the key ring. To highlight the new ideas, you can add some more personalization to the design of the pendant element.
Metal keychains not only facilitate people's lives in daily life, but keychains with different design styles also express people's pursuit of life, add a lot of interest to life, and are also one of the indispensable items in people's lives.