The popularity of classic and retro styles has led to the return of traditional men's accessories, and the promotion of the Pitti Uomo by the fashion media has brought the long-hidden tie clip back to the top of the trend. In fact, the tie clip can not only improve men's taste but also shape men's high-grade suits; The deserve to act the role of the male people compares a woman originally little pitiful, unwilling mediocrity you might as well the look turns to a few agile exquisite deserve to act the role of, tie clip can implicatively show the fashionable feeling that gives a person to wear, won't give a person make public again negative impression. Tie bars can not only enhance men's taste but also shape men's high-grade suits.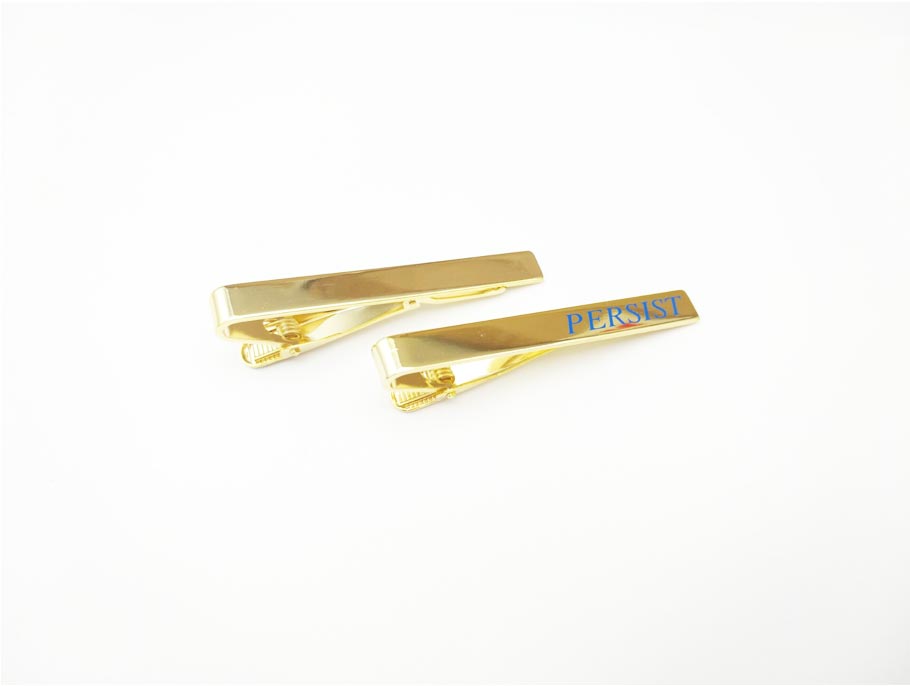 Custom Tie Clip
Polyester lanyard supplier introduces the wearing techniques of the tie clip.
Rule 1: where to wear it
From top to bottom, fasten it between the third button and the fourth button of the shirt. Generally, the suit should be buttoned up without seeing or showing the tie pin outside.
Rule 2: choose the right length
When selecting the custom tie clip, you will find different styles that are long and short. This is to match the design of ties with different widths. Generally, the length of your tie clip must not exceed the width of the clipped tie, unless you want to be a funny artist. The standard length is 3/4 the length of your tie.
Tips. It is used when wearing a suit, but not when wearing a shirt with long sleeves, let alone a jacket.
Rule 3: master the pinch
Instead of just two ties, tuck in the front of your shirt between the third and fourth buttons. Speaking of which, be sure to dig into the history of the tie clip, which first appeared in the 18th century as an accessory to keep ties tight and saggy. This way the tie will not drop straight to the floor and into the soup while bending over or eating.
It's even better if you tilt the clip down a little, rather than parallel it to your tie, so that you have a short, elegant arc over your territory.
Rule 4: create your own style
A tradition among men at work is to avoid wearing jewelry, with the exception of metallic tie clips. A stiff tie can be paired with a simple silver tie clip, while a typical brown tie can be paired with a gold tie clip.