Travel Accessory For Your Keychain
Keychains have been used for more than a century to help people keep track of keys used in homes, cars, and offices. However, the new key chain design incorporates many other useful tools, including charging cables, flashlights, wallets, and bottle openers. They also come in several different forms. These adaptations help keep your key keys organized in one place, and they also help prevent the loss of important little items.
The key string best suited for you will have a feature that can help you in your daily work or in an emergency. You can also give or receive a high-quality key chain as a gift, with a variety of uses and functions, you can choose according to personal preferences and needs.
1.The speaker
Parties are always out of reach when you have a tiny speaker that plugs into your smartphone. Turn a trip to the beach into a dance, or a stop at the airport into a dance, or a wait at the bus stop into a dance. With this key chain, you will make many friends or enemies.
2.Zero wallet
Go out at night. A day at the beach. Anytime you want a little money, a credit card, and a place to store one or two small items without having to lug your entire luggage around, find a humble change purse. Long the province of bus-riding grandmothers and schoolchildren, the keychain pocket has been updated in recent years.
3.The flashlight
They take up almost no space and are always useful. Suppose you go to your vacation home after dark and you want to unlock the door without the help of a door light. Or, you're trying to go to the bathroom in a strange hotel room, but you don't want to turn on the lights to wake up anyone else. Or, you may need a little extra help navigating poorly lit sidewalks on a dark night.
4.Multipurpose tool
You cannot carry it with you on the key chain, but once you arrive, wherever you go, you will have a picnic ready and repair it with a keyring-sized multipurpose tool. The gadget kit incorporates scissors, tweezers, bottle openers, files, etc. When they are not needed, they fold into small pieces and avoid them.
5.The pen
When you need a pen, there is no substitute. Thousands of lessons are learned each day on the customs lines at airports and on the railway trains that travel through distant countries. A small keychain pen won't run out of batteries, but it will be there if you need to jot down important information quickly.
In addition, there are some tips for purchasing and using PVC Keychain.
When looking for a keychain, make sure you don't end up with a paperweight by accident, and paperweights can be more of an effort than carrying around with you.
Wallet key chains usually do not exceed this weight limit, allowing you to attach keys to your wallet without having to weigh them. The average wallet keychain has about six slots and measures 6 inches by 4 inches or less. To ensure the safety of your wallet key chain, make sure it has a durable stainless steel chain. Chains should be controlled by thick, tightly woven chains that are difficult to bend or break. Stainless steel is also a waterproof material, so there is no need to worry about chain rust and wear.
To ensure that the PVC Key Ring is beneficial and not burdensome, it should weigh less than 5 ounces.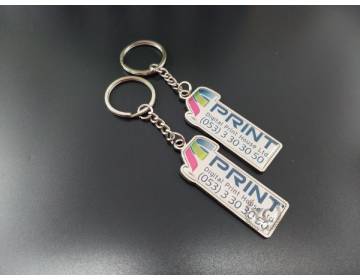 The average wallet key chain is 6 inches by 4 inches or less and usually has six slots. The chain on the keychain should be made of durable waterproof stainless steel to ensure that keychain trinkets or tools are securely attached to the key ring.
We are custom PVC keychain suppliers. If you are interested in our products, please feel free to contact us.