You are attending a military ceremony. A soldier feels honored to serve outside the bounds of his duty. As he approached the unit commander to receive his reward, he saluted and then held out his hand. In the palm of the commander's hand, before he clasps his hands, you notice a trace of metal. Want to know what that is? Well, you've seen your first challenge coin.
What is a challenge coin? I'm glad you asked.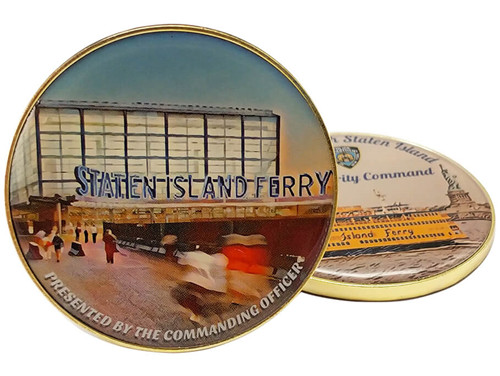 The simple answer is: The Challenge coin is a specially designed coin. Grant to a person to confirm membership in an organization or group. The challenge coin can also reward a person for a special achievement.
Describe
Challenge coins are small metal coins suitable for your palm. They are made of metal. Each challenge coin has its own unique design for the organization it represents.
The organization's logo or emblem is engraved directly on the coin. The organization's motto can be engraved on the edge of a coin. Depending on their unique design, they can be etched with colored enamel.
Although they are usually round, some challenge coins have other shapes. Special designs even include cuts or unique features, such as a bottle opener tool. The challenge coin is made of a variety of metals. Some are made of zinc, bronze, and brass. Other, more expensive versions even include 24-carat gold.
What does challenge currency stand for?
Challenge currency stands for organization, unit, and team. They can also represent achievements, anniversaries, or special events. They build strong, enduring bonds between people who accept and represent unity. They have a long tradition in military history. But the military is not the only service using them. Emergency services also have a history of using challenge coins.
Civilian groups began using challenge coins to represent their business achievements. This is a new way of representing the challenging currency. They are using them to build team morale, connect like-minded people, and even boost their brand.
There are many traditional challenges coins, representing each military branch, individual unit, special group, or even specific mission. Military leaders can also have their own coins. The top general and the President of the United States each have their own special challenge coins.
Service members have been known to collect large amounts of challenge coins in the military. They show off their coins with a sense of pride and belonging.
First responders challenge coins
Like the military, first responders use challenge coins to cash in on the service. Law enforcement agencies and firefighters use challenge coins to commemorate special achievements in missions.
Government agencies and politicians are using challenge coins to identify the first responders in the community. In times of tragedy and loss, it creates a sense of honor and solidarity.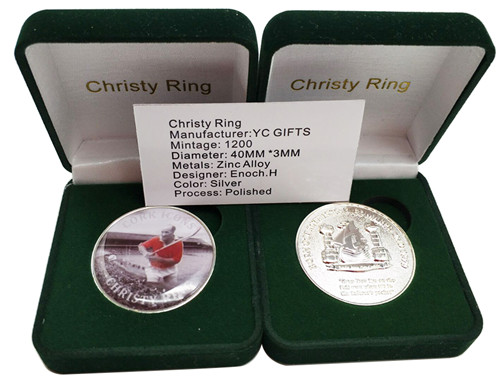 What is the purpose of the challenging currency?
The purpose of the challenge coin depends on why it was made in the first place. It can be used for membership, recognition, bonding between people in a group or to commemorate anniversaries or special events.
Membership
In the military, challenge coins can prove that you are a member of the military or have held a specific position. They mean that you are part of an elite group.
In early military history, they were used for security. coins may be required to prove loyalty. Today it may not be necessary, but being part of a team is still a strong military tradition.
Awards and Recognition
Challenge coins are used to reward team members for outstanding performance. Giving coins as a reward for good performance builds pride and morale. Being honored is a great honor and team members work hard to get the honor.
Create bindings and connections
The tradition of challenging coins has kept members of the military-connected even after they retire. Veterans often display coins of the units they served, the missions they performed, and the leaders they met. In the event of a tragedy, the first responder will receive a coin for his heroic contribution.
The challenge coin pays tribute to the events Shared by the members of the organization and creates a bond that lasts a lifetime.
Brand promotion
More recently, challenge coins have been used to identify a company's brand or logo. Companies began distributing the content at conferences, sales events, and trade shows. Brand Challenge Coin is certainly more memorable than business CARDS. Even schools and sports teams are jumping on the bandwagon. Mascots and logos were placed on coins for distribution at local events in the community.
Where can I get challenge coins?
What is a challenge coin? This is a great way to identify individuals, teams, or give meaning to events or achievements. They build lasting bonds between team members and encourage hard work.
Challenge coins are an unforgettable and unique great gift. Whether you're honoring service members, first responders, or valuable team members, challenging coins makes this moment special and memorable.
If you are considering raising challenge coins for an organization or event, submit a request online or fill out the online form below to start using the No-obligation quote. If you need help, you can contact us directly at +86 186 8856 0026 and we will be happy to provide you with the next challenge coin. We are looking forward to the opportunity.
Read More:
Challenge Coin Company: Reward for Outstanding Behavior
How to Wear Cufflinks on Regular Shirts?
The History and Origin of Cufflinks
How to Clean the Dirty Pvc Keychain?