Custom cufflink supplier to share with you:
For important occasions such as banquets, cufflinks are not required. However, cufflinks, as a symbol of a man's status and taste, can give the wearer a unique aesthetic.
Let's take a look at the history of cufflinks before we get to the principles of cufflinks. Cuff links can be traced back to the middle ages, the fashion gentlemen wrist chain "sleeve" is today the prototype of the cufflinks, can identify for cufflinks, the oldest data show that in 1684, with a diamond cuff buttons, and in 1686 and at the same press recorded a pair of gold plated cufflinks, these two reports are recorded at the time of the London Gazette, the most direct proof is in Suffolk, England found a pair of 17th-century ornamental gold single cufflinks.
Although we can see from the literature and cultural relics, the origin of the cufflink development appeared very early, but suitable for cufflinks cuff is just started trying to develop in the mid-nineteenth century, until the emergence of French cuff (French cuff), makes cufflinks became the popular clothing is one of the necessary accessories.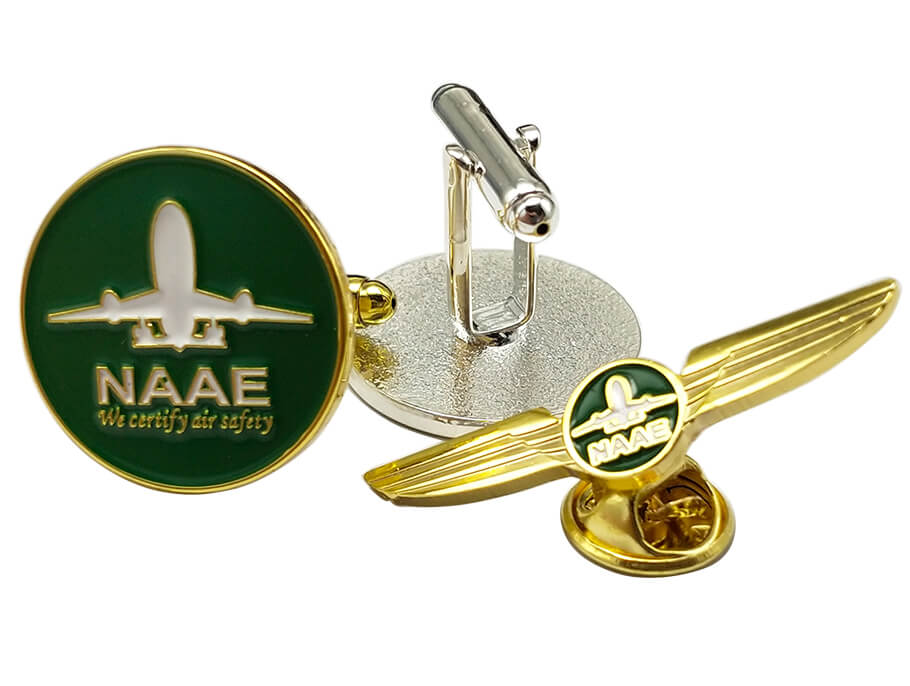 Custom Man Shirt Cuff Link
Having said the history of cufflinks, let's introduce the matching principles of cufflinks.
First of all, it's important to make it clear that you can't wear cufflinks on a normal shirt. Only a shirt without a button on the cuff is suitable for fastening the two sides of the cuffs together with cufflinks or strings.
Cufflinks are one of the most important accessories for formal occasions. "on formal occasions, a man can only wear three pieces of metal: a wedding ring, a watch, and a cufflink," said a person familiar with European gentleman etiquette. It can be seen that the customs man shirt cuff link is very important for formal occasions.
But don't underestimate the tiny cufflinks. They may cost more than your clothes. Cufflinks are small, but it is often the choice of precious metals, some will be inlaid gems or diamonds, so the price is not cheap, generally between a few hundred to ten thousand yuan.
Men usually wear similar suits for formal occasions, so great cufflinks add a lot of color to a boring suit. Cufflinks are personal accessories that require more closeness than rings and watches.
When choosing and buying cufflinks, generally choose the cufflinks of the same color as the belt buckle or the tie clip. There are also matching belts, tie clips and cufflinks to choose from. Generally speaking, crystal glass cufflinks are more transparent, suitable for white shirts; Silver cufflinks and black, white, and gray shirts are more sedate and elegant; Red and gold together gorgeous atmosphere; Blue and black are more gentlemanly.
From the occasion to choose, to attend the wedding banquet can choose Chinese knot or knot; White shirts and black cufflinks are best for civil servants. Partywear can be relatively playful or show personality; Cocktail party, banquet can choose the cufflink that is related to wine.