What Is PVC Patch?
PVC patches are a modern choice to a lot more usual stitched patches. Made of sturdy plastic, PVC comes in an unlimited array of shades that can bring your personalized design to life with a feel and look that is unattainable with embroidery. PVC patch is made of durable PVC soft rubber, which can thaw at a high temperature. You can include any pigment you such as to your PVC patch, so it has countless shades. PVC patches can be personalized according to the demand to design a selection of styles, dimensions, patterns, which is what needlework spots incapable to attain. To make custom PVC patches is very easy.

What Is PVC?
PVC is one of the oldest man-made products as well as has hundreds of industrial uses. Uncovered by the French chemist Henri Victor Renault in 1835, PVC or Polyvinyl chloride is a kind of plastic that has a similar feel to rubber and also is valued for its toughness. This plastic is softer than other kinds of plastic and is a typical replacement for rubber. PVC is among the oldest synthetic materials and also it has countless commercial USES. The complete name of PVC is polyvinyl chloride. The tactile sensation of PVC is similar to that of rubber, and also it is valued for its durability, so it is extensively utilized in the marketplace as well as everyday life. PVC can be split right into 2 parts, namely soft PVC and tough PVC. Soft PVC rubber is the most prominent one amongst the PVC family. Soft PVC is soft at the typical temperature as well as has excellent versatility, making it is easy to shape, not easy to be weak. PVC additionally has a long solution time. As a result of the above reasons, PVC patches made of PVC has obtained terrific popularity amongst customers.

What is so remarkable concerning PVC Patches?
Unlike needlework, PVC patches are waterproof and will never ever discolor, battle royal, crack or peel off making them a terrific application for military morale patches, outdoor uses, and sports applications amongst numerous others. Patches made from PVC can provide your layout a one-of-a-kind depth and also measurement while remaining extremely simple to clean with a wet fabric. PVC is the prominent selection for those looking to offer their patches a unique and also sturdy appearance.

Why Should I Get PVC Patches?
If you are searching for a rugged, yet stylish look after that PVC patch is an excellent fit for you. PVC patches can hold up against rainfall, snow, dirt, grit, therefore much more. In addition, PVC patches are also trendy, which makes them also better! PVC patches are best for almost any kind of event. They are durable, versatile, easy to tidy, fashionable, and also keep their shape and also color.
PVC patches are a modern alternative to the extra usual stitched spot. They are made from long-lasting, soft plastic, and also come in an endless array of shades that can bring your custom-made style to life. PVC patches are so resilient, that they will never ever discolor, fray, fracture, or peel, which makes them fantastic for outdoor uses. PVC patches are lightweight, yet lasting, which makes them ideal for outside usage.
Below are a couple of reasons that you ought to obtain PVC patches:
Resilient
Trendy
Easy to clean
Can stand up to any type of setting
Light-weight
Flexible

Do PVC Patches Last Longer?
Yes, PVC patches do last longer since they are made from a particular sort of plastic and they do not fray, discolor, break or peel off. PVC patches are made of excellent quality plastic, which leads to a resilient product that can stand up to any type of atmosphere or temperature level. You will certainly be surprised at how PVC patches can be such long-lasting patches, yet keep their attractive shape and also color.
PVC patches are very reduced upkeep, suggesting you will certainly not have to worry about them breaking down.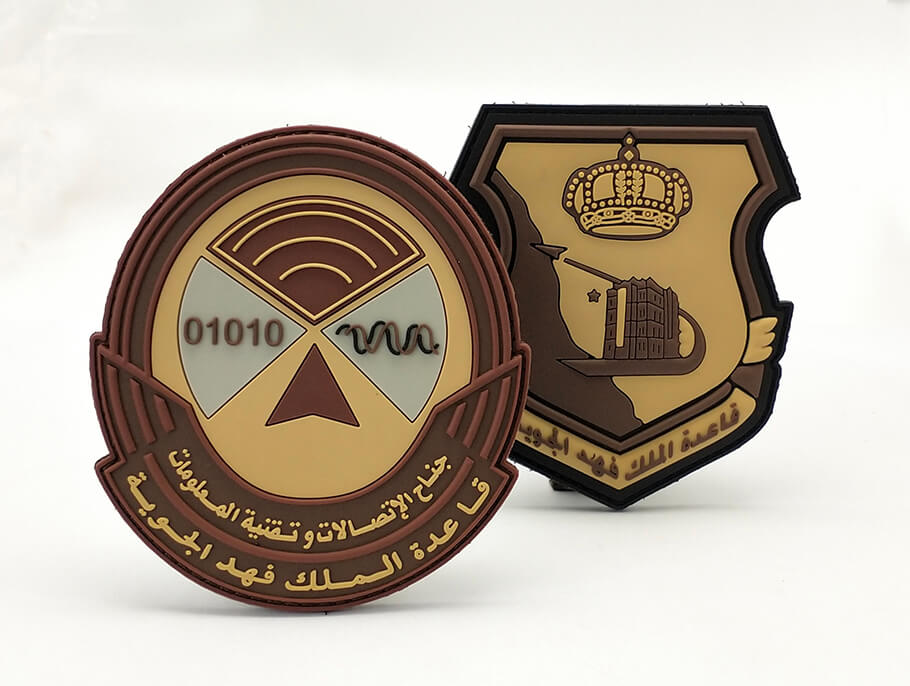 How Are PVC Patches Made?
PVC patches, originally called Polyvinyl chloride are made from resilient as well as flexible plastic that feels comparable to rubber. PVC patches can be made out of any type of size, shape, as well as a shade that can withstand the warmth or cold. PVC patches are excellent for those that intend on keeping these patches for an extended period of time, as they do not wear away over time.